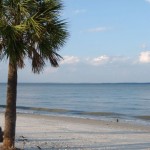 Hilton Head Island, South Carolina offers many ways to celebrate Thanksgiving.  Whether volunteering, donating or just enjoying a cozy Thanksgiving with friends on Hilton Head Island, we have listed some ideas below.  Hilton Head Thanksgiving ideas include take-out, going buffet style or a quiet table.   We have listed some of Hilton Head Island's best!  Happy Thankgiving, Ya'll!
Giving Back Ideas~ Food Banks, Pantries, Shelters, Organizations and Charities
Take Out Thanksgiving Feasts Just click on the link below to see the pricing and the menus for these take out – order in Thanksgiving day feasts.
Dining Out Thanksgiving on Hilton Head
Thanksgiving Buffets on Hilton Head
Need a rental or want to see some Hilton Head Real Estate? Jane and I will be working and on the Island throughout the Holidays ahead.  Looking for a rental,  just click here, a real estate tour please click here and email us .  We offer some great real estate opportunities, click here for our latest and greatest or click here to search yourself..   Happy Thanksgiving, Ya'll!
Comments
comments
Categories: Hilton Head Main, Special Real Estate Opportunities
---
---