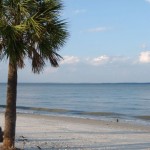 Updated October 2015.  Hilton Head Island, South Carolina offers many ways to celebrate Thanksgiving.  Whether volunteering, donating or just enjoying a cozy Thanksgiving with friends on Hilton Head Island, we have listed some ideas below.  Hilton Head Thanksgiving ideas include take-out, going buffet style or a quiet table.   Hilton Head Properties R and R is even offering Thanksgiving dinners included with a 3 nite rental in one of their incredible properties.  Listed below are some of Hilton Head Island's best!  Happy Thankgiving, Ya'll!
No work, just play!  Thanksgiving Dinner is Included
If you need a villa or home to rent for Thanksgiving, please visit Hilton Head Properties R & R, they offer some of the best vacation villas and homes around the Island.  They are also including Thanksgiving Dinner from Whole Foods with rentals of 3 nites or more.  Dinner includes a Herb rubbed Turkey(11 lbs average), home style mashed potatoes, traditional herb stuffing, green bean casserole, cranberry orange relish and Turkey Gravy.  Dinner for 6-8.  It will be ready for your pickup.
Giving Back Ideas~ Food Banks, Pantries, Shelters, Organizations and Charities
Take Out Thanksgiving Feasts Just click on the link below to see the pricing and the menus for these take out – order in Thanksgiving day feasts.
Dining Out Thanksgiving on Hilton Head
Thanksgiving Buffets on Hilton Head
Need a rental or want to see some Hilton Head Real Estate? Jane and I will be working and on the Island throughout the Holidays ahead.  Looking for a rental, please visit Hilton Head Properties R and R.  If you would like to tour real estate while you are here, please click here and email us .  We offer some great real estate opportunities, click here for our latest and greatest or click here to search yourself..   Happy Thanksgiving, Ya'll!
Comments
comments
Categories: Hilton Head Main, Special Real Estate Opportunities
---
---